GTA 5 developer Rockstar has released a brand new trailer for its Bikers DLC on Xbox One, PS4 and PC. Life in an MC is more than just a fleet of shiny new rides and impressive leather cuts. Enterprising players can form and be the President of their own MC, while anyone seeking MC life can join as a Prospect. Each MC role comes with its own unique abilities to help themselves and the larger MC, from dropping Body Armor and calling in Hit Squads to setting MC riding formations and starting MC Challenges.
Choose from 12 available locations across the salty shores of Paleto Bay to the streets of Rancho, and make your purchase via the new Maze Bank Foreclosures website. Each Clubhouse comes complete with its own bar, activities like Darts and Arm Wrestling, various murals and the option to upgrade to your own in-house Custom Bike Shop. Choose how your MC is going to earn its money, as Open Road clients offer opportunities in document forgery and cash counterfeiting as well as large scale narcotics distribution.
Small business owners will setup their operation with supplies before beginning production.
Once your business is off the ground, build them further with risky resupply runs, and stay on the lookout for other factions who might take an interest in any unsecured operations. Thirteen new impressive rides from sport bikes to choppers are ready to hit the road, giving you a full suite of wheels to fill the Clubhouse Garage of your petrol-fueled dreams.
From the sleek, neon-accented Nightblade and the charismatic, three-wheeled Chimera, to the classic, rusted lines of the Rat Bike, there are options for every kind of rider available at Southern San Andreas Super Autos and Legendary Motorsports. The bike you choose to ride the most will become your favorite bike, which will provide boosts to health regeneration including total health regeneration and damage. With Bikers comes the ability to melee opponents from the seat of your bike and Ammu-Nation is stocking the new Battle Axe, Pool Cue and Pipe Wrench to help take down rivals quickly.
Also available to knock opponents out of their seats with blistering power are the new automatic Sweeper Shotgun and Compact Grenade Launcher. Complement and trim your Bikers look with a selection of new Hairstyles and Tattoos. The Emblem creator has also been updated to make Emblem creation easier. Stick together to hit checkpoints at the same time as teams of riders vie to be first over the finish line in Slipstream, the new Adversary Mode available today as part of GTA Online: Seven maps are ready to race now.
GTA 5 Biker DLC: New Online update LIVE on PS4 and Xbox One
Kicking off today and through to Monday, October 10th is a Bonus Week lined with unlockable rewards and discounts. Log in this week and automatically receive a crisp, white Western Logo Tee and Nagasaki Hoodie added to your wardrobe. And for collectors, get the black Western Logo Tee when you pick up the new Western Nightblade. Multiple Xbox One users have confirmed that the DLC is available on Xbox One, where it weighs in at 2GB. Rockstar have failed to give much away about their new GTA 5 Online Update: Bikers, apart from a few juicy hints. This could be linked to the earlier rumour that fans would soon have access to their very own garage where they would be able to perform special modding options.
Bikers DLC will launch at around 10am UK time, however, this could be affected by region and platform. Unlike earlier expansions, this new update has not been released with a trailer, meaning that many of its upcoming features have remained a secret. We do know that melee combat is set to be added to bikes, while a new "coop" mode is also supposed to be being added later today. While fans already know that a new GTA Online Biker DLC is set to arrive on October 4, they may not know everything that it will include.
Grand Theft Auto 5 players will get the chance to form Biker Gangs of up to eight gamers on PC, Xbox One and PS4. This will include allowing fans to melee while riding a new assortment of bikes, although the combat feature could also come into play in other ways too.
According to the latest datamining efforts, a special new coop gamemode has been discovered. It looks set to be included in the upcoming GTA 5 update launch, and will be different from other existing modes. What has got dedicated GTA 5 Online players excited is the fact that this gamemode comes with a new code, meaning it has never been part of the game before.
And while fans wait to have everything revealed on Tuesday, October 4, Rockstar have also provided their latest round of weekly bonuses and deals. Between now and Monday, October 3rd, fans can grab half off Warehouses, Executive Offices and all Lester, Pegasus and Merryweather Services.
GTA BIKER GANG! Biker Gang Wars, Riding & 5 Star Destruction in GTA 5 PC! (GTA 5 PC Gameplay)
New Yellow Swirl Pajamas and matching Smoking Jacket are also available to unlock, just by logging on. Home of the Daily and Sunday Express. Daily Horoscope Our Apps Top 10 Our Paper Paper Archive. Rockstar has provided details about the new content below, as well as the brand new trailer: MOTORCYCLE CLUBS Life in an MC is more than just a fleet of shiny new rides and impressive leather cuts.
GTA 5 Redux screenshots Sat, September 10, The GTA 5 Redux mod adds new weather effects, improved textures and other graphical and gameplay enhancements. GTA 5 Redux mod makes graphical and gameplay improvements. SNES Classic Mini pre-order US UPDATE - Walmart open pre-orders, Amazon or Best Buy next?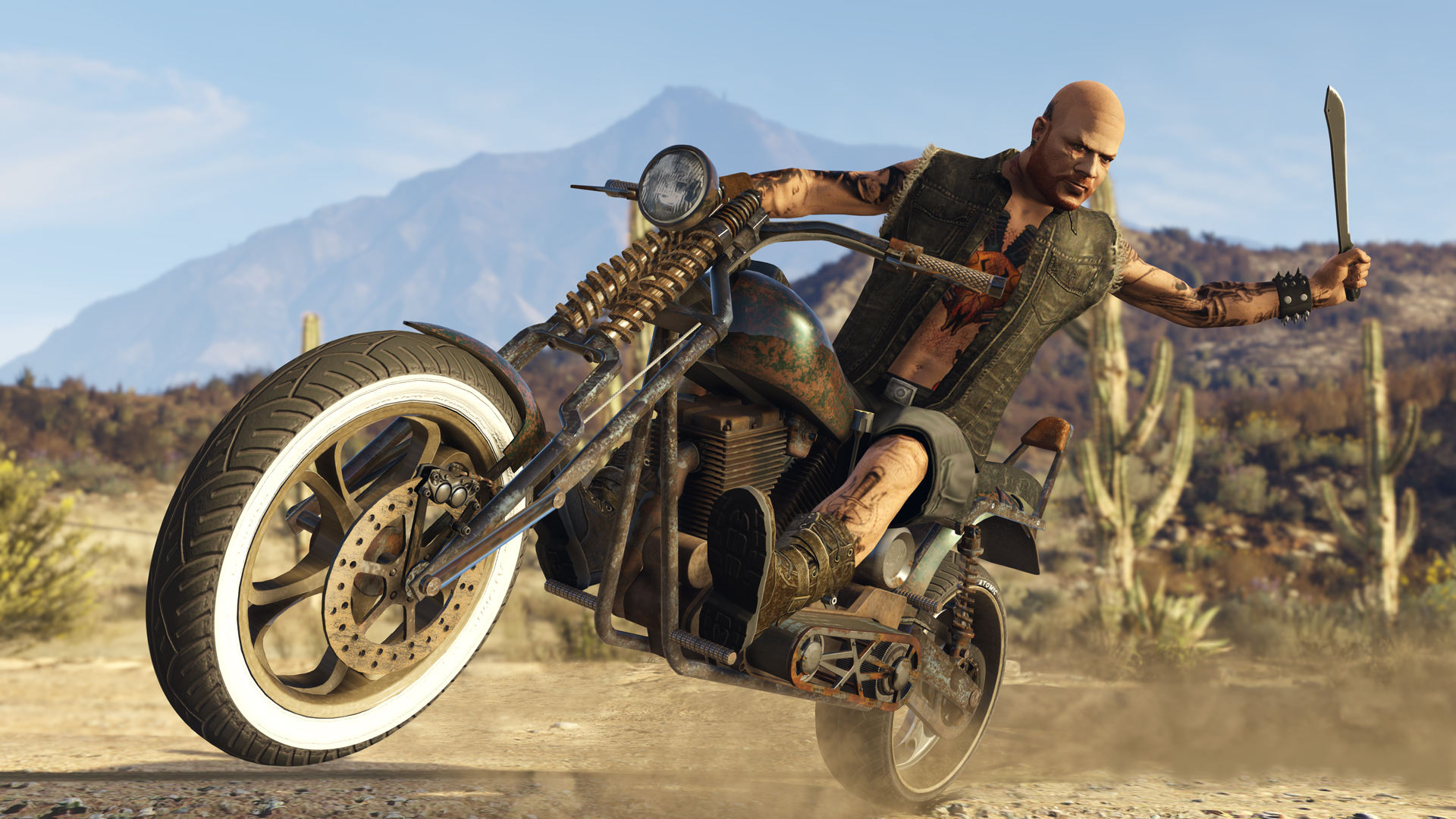 Trainers catching Articuno and Lugia. Pokemon Go Fest event rewards explained: Legendary bonuses for all Trainers.
Chicago Fest brings Legendary to Trainers and to street Raids. Sony PlayStation 4 fans getting this popular game ahead of Xbox One and Nintendo Switch. News UK World Politics Royal Weather Science Weird Nature History Obituaries Sunday Scotland.
Sport Football Stats Transfer news Premier League Manchester United Liverpool Arsenal Chelsea Tottenham Hotspur Manchester City West Ham Everton Celtic Rangers Tennis Rugby Union F1 Boxing Cricket UFC Golf Racing.